Hydroponic Supplies Clearance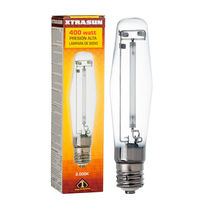 400 Watt - ET18 - HPS Grow Light
2000K - 50,000 Lumens - 32,000 Life Hours
Safety Rating: N/A
Lumens: 50,000
Base Type: Mogul (E39)
Burn Position: Universal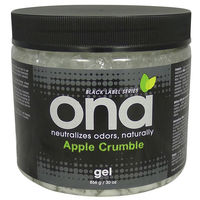 Ona Gel - Apple Crumble - 1 qt.
Odor Neutralizer - ON10091
Safety Rating: N/A
Volume: 1 Quart
Length: 3.6 in.
Height: 8.6 in.
Width: 3.6 in.
Weight: 2.5 Ibs.
Case Quantity: 6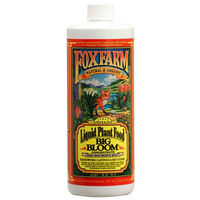 1 qt. - Big Bloom
Yield Enhancer - Hydroponic Nutrient Solution - FoxFarm 718520
Safety Rating: N/A
N-P-K Ratio: 0.01-0.3-0.7
Volume: 946 ml
Case Quantity: 12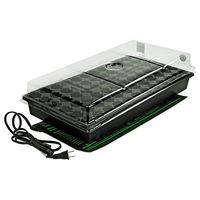 Germination Station - Propagation Kit
Includes Heat Mat, Tray, 72 Cell Pack, and 2 in. Dome - HydroFarm CK64050
UPC: 638104640503
Safety Rating: N/A
Length: 22.1 in.
Height: 3.4 in.
Width: 11.7 in.
Weight: 2 lbs.
Case Quantity: 12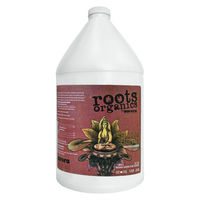 1 gal. - Buddha Bloom
Bloom Fertilizer - Soil Nutrient Solution - Roots Organics 715200
Safety Rating: N/A
N-P-K Ratio: 0.5-2-1.5
Volume: 1 gal.
Case Quantity: 4
Hydroponic Supplies Clearance
It's never been easier to find clearance hydroponic systems. With 1000Bulbs.com, you can find everything you need to grow your indoor garden for less than you ever imagined. Whether you need HID digital ballasts, pest and fungicides, growing media, containers, plant propagation, harvesting supplies or grow lights, we've got what you're searching for. With a variety of brands to choose from, our sale section is filled with great products. And the best part is: Our clearance hydroponics won't break the bank. Filled with the largest stock of hydroponics supplies, 1000Bulbs.com has the discounted prices you've been searching for. And if you need assistance with your order, our expert staff is ready to help!