Shop By Brand - Nutrients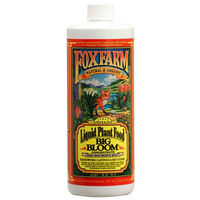 1 qt. - Big Bloom
Yield Enhancer - Hydroponic Nutrient Solution - FoxFarm 718520
Safety Rating: N/A
N-P-K Ratio: 0.01-0.3-0.7
Volume: 946 ml
Case Quantity: 12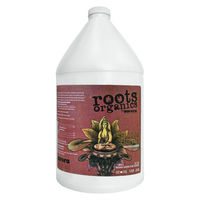 1 gal. - Buddha Bloom
Bloom Fertilizer - Soil Nutrient Solution - Roots Organics 715200
Safety Rating: N/A
N-P-K Ratio: 0.5-2-1.5
Volume: 1 gal.
Case Quantity: 4
Hydroponics: Nutrients and Supplements
FoxFarm
Hand-crafted soil mixes by foxfarm will help your plants produce bigger, stronger blooms. Popular mixes we offer include Tiger Bloom, Big Bloom, Open Sesame, Cha Ching.
Roots Organics
As the name suggests, Roots Organics nutrient solutions contain only high-quality, natural ingredients meant to stimulate root growth. Our options include Buddha Grow, Buddha Bloom, HP2 Liquid Bat Guano, and Trinity Catalyst.
SuperThrive
Originating in 1939, SuperThrive has been a staple supplier of hydroponic nutrients for 70+ years. We offer their tried-and-true Original Vitamin Solution in quantities ranging from 1 oz. to 1 gallon.