LED Tape Light | LED Strip Light | 24V LED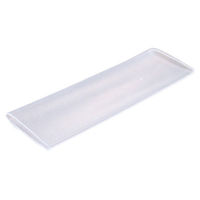 Shrink Wrap Tube
for 12 or 24 Volt LED Tape Light - 5 Pack
Length: 1.75 in.
Width: 0.63 in.


DP-MOC Fastener
Designed for PDS 4-ALU, Micro-ALU, GIP, and Regulor ZWK Channels - Klus 00645
Material: Stainless Steel
Length: 0.63 in.
Height: 0.71 in.
Warranty: 2 Years
Controller and RF Remote
for 12/24 Volt Color Changing RGB LED Tape Light - FlexTec LC0RGBD506
Voltage: 12, 24
Length: 3.15 in.
Height: 0.48 in.
Width: 1.58 in.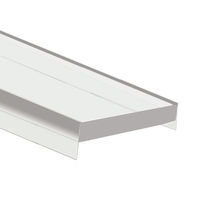 6.56 ft. - Clear - HS 22 Lens Cover
Designed for LESTO, LARKO, LOKOM, LIPOD, GIZA Channels - Klus 17022L
Color: Clear
Material: Plastic
Length: 78.75 in.
Warranty: 2 Years
LED Tape Light - Clearance
Also known as LED strip light or ribbon light, LED tape light is a versatile, energy-efficient lighting solution. LED tape light is flexible and thin with a sticky, adhesive backing, making it easy to place anywhere you want it. Coming in sections or spools, it's also easy to customize, safe to use indoors and outdoors, and comes in a variety of colors. Better yet? You can get this amazing product on clearance at 1000Bulbs.com!