Type A+B - Hybrid - 5000 Kelvin - T8 Retrofit LED Tubes
2050 Lumens - 15 Watt - 5000 Kelvin - 4 ft. LED T8 Tube Lamp - Hybrid A+B Type
Operates with Compatible T8 Ballast or as Ballast Bypass - 120-277 Volt - Case of 25 - PLTS-60011
Compatibility: Instant Start, Program Start
Wiring: Double-Ended Wiring, Single-Ended Wiring
Operation: Type A/B Hybrid
Lampholder(s): Non-shunted, Shunted
Sold only by the Case of 25 for $182.16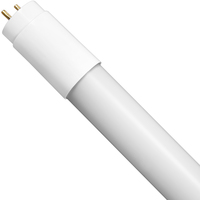 2300 Lumens - 18 Watt - 5000 Kelvin - 4 ft. LED T8 Tube Lamp - Hybrid A+B Type
Operates with Compatible T8 Ballast or as Ballast Bypass - 120-277 Volt - Case of 25 - PLTS-60013
Compatibility: Instant Start, Program Start
Wiring: Double-Ended Wiring, Single-Ended Wiring
Operation: Type A/B Hybrid
Lampholder(s): Non-shunted, Shunted
Sold only by the Case of 25 for $191.81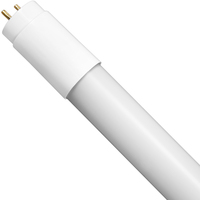 1705 Lumens - 10 Watt - 5000 Kelvin - 4 ft. LED T8 Tube Lamp - Hybrid A+B Type
Operates with Compatible T8 Ballast or as Ballast Bypass - 120-277 Volt - Case of 25 - Archipelago Lighting LT8F41050U5
Compatibility: Instant Start, Program Start
Wiring: Double-Ended Wiring, Single-Ended Wiring
Operation: Type A/B Hybrid
Lampholder(s): Non-shunted, Shunted
Sold only by the Case of 25 for $220.52





Sold only by the Case of 25 for $266.16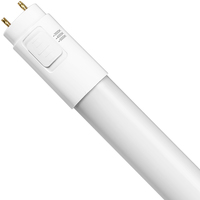 Sold only by the Case of 25 for $273.60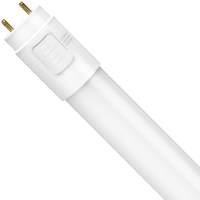 Sold only by the Case of 20 for $222.92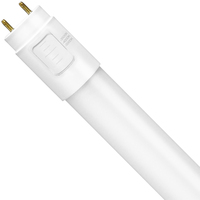 Sold only by the Case of 20 for $267.52




Type A+B - Hybrid - 5000 Kelvin - T8 Retrofit LED Tubes
Type A+B hybrid 5000 Kelvin T8 retrofit LED tubes are an excellent choice for anyone looking to upgrade their existing lighting fixtures with energy-efficient, high-quality LED lighting. The Type A+B designation refers to the fact that these retrofit LED tubes can be used in two different ways. Hybrid LED tubes like these can be used as Type A retrofit tubes for a simple, plug-and-play installation that does not require any rewiring. They can also be used as Type B retrofit tubes if the ballast needs to be replaced or if the ballast is not compatible with LED lighting.
These retrofit LED tubes have a color temperature of 5000 Kelvin, which is often referred to as daylight or cool white lighting. The 5000 Kelvin color temperature provides a bright, cool white light that is ideal for many commercial and industrial settings. The light is also flicker-free and instant-on, which means that it provides a consistent and reliable lighting experience.
One of the main benefits of these hybrid LED tubes is their energy efficiency. LED lighting uses significantly less energy than traditional fluorescent lighting, which means that retrofitting your existing fixtures with LED tubes can lead to significant energy savings and lower utility bills. Additionally, LED lighting lasts much longer than traditional lighting, which means that you will save money on replacement bulbs and maintenance costs over time.
Upgrade your lighting system today and experience the benefits of Type A+B hybrid 5000 Kelvin T8 retrofit LED tubes!