Nutrients and Supplements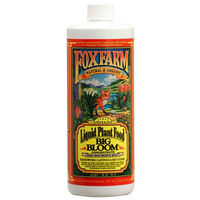 1 qt. - Big Bloom
Yield Enhancer - Hydroponic Nutrient Solution - FoxFarm 718520
Safety Rating: N/A
N-P-K Ratio: 0.01-0.3-0.7
Volume: 946 ml
Case Quantity: 12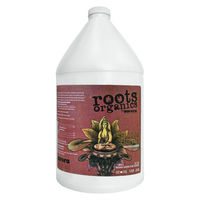 1 gal. - Buddha Bloom
Bloom Fertilizer - Soil Nutrient Solution - Roots Organics 715200
Safety Rating: N/A
N-P-K Ratio: 0.5-2-1.5
Volume: 1 gal.
Case Quantity: 4
Don't be fooled by generic fertilizers from big box stores. Our nutrients and fertilizers are specially formulated specifically for hydroponic systems, giving your grow exactly what it needs to succeed.
Vegetative Stage
The first few weeks of growth are crucial to the success of your crop. Typically higher in nitrogen and/or potassium to stimulate foliar and root growth, these solutions are generally gentle enough for seedlings and strong enough to carry you through start to finish. Use these as a strong foundation for all other additives. See our selection of both traditional and organic nutrients.
Fruiting and Flowering Stage
As your plants mature, their needs change. Provide them with the extra phosphorus they want for high yield fruiting and intense blooms. Use in conjunction with vegetative solutions and mineral supplements for added strength and beauty. Finish strong with our customizable combos and value packs.
Not sure where to start? Give us a call. Our on-staff hydroponics expert can help walk you through picking the right nutrients, grow lights, hydroponic systems, and other supplies for your budget and skill level.