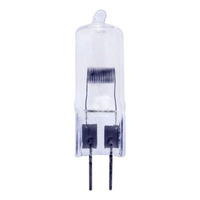 Philips 261016 - FCR
Stage and Studio - T3.5 - Overhead Projector - 100 Watts - 12 Volts - GY6.35 Base - 3400K
ANSI Code: FCR
Life Hours: 50
Wattage: 100 Watt
Lumens (Mean): 3400
Voltage: 12
Base Type: GY6.35
Diameter: 0.45 in.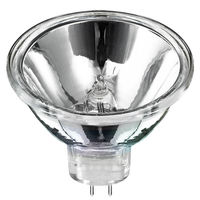 Philips 31488-0 - EFP
MR16 - 100 Watt - 12 Volt - GZ6.35 Base - 3350K
ANSI Code: EFP
Life Hours: 50
Wattage: 100 Watt
Voltage: 12
Base Type: GZ6.35

Stage and Studio Lighting
There are as many light bulbs for stage and studio lighting as techniques and applications. With such a large set of application based needs, it's no wonder that stage lighting is listed with so many acronyms. But from the varied ANSI lights, to HPL and reflector bulbs, 1000Bulbs.com has the studio lights to meet your needs exactly. If you need a replacement for your source four fixture, we have the right HPL, or if you're looking to replace the flashbulbs or photoflood lamps in your photography studio, we have those too. If you feel overwhelmed by the huge selection of bulbs, don't hesitate to contact our expert staff for assistance.