Wall Plates - One, Two, Three, Four, & Five Gang

Toggle Wall Plate
White - 2 Gang - Leviton 88009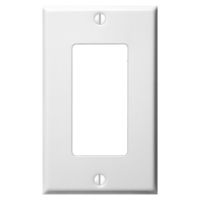 Decorator Wall Plate
White - 1 Gang - Leviton 80401NW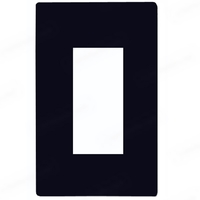 Decorator Wall Plate - Screwless
Black - 1 Gang - Lutron Claro CW-1-BL
Family: Claro
Color: Black
Gangs: 1
Case Quantity: 48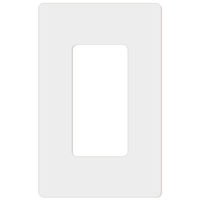 Decorator Wall Plate - Screwless
White - 1 Gang - Leviton Decora 80301-SW

Decorator Wall Plate - Screwless
Black - 1 Gang - Leviton Decora 80301-SE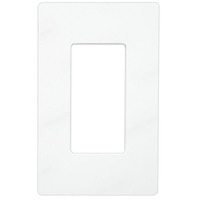 Decorator Wall Plate - Screwless
White - 1 Gang - Lutron Claro CW-1-WH
Family: Claro
Color: White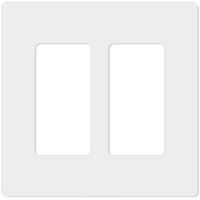 Decorator Wall Plate - Screwless
White - 2 Gang - Leviton Decora 80309-SW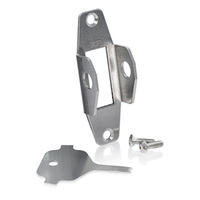 Lockout Bracket For Traditional Leviton Toggle Wallplate
Stainless Steel - 1 Gang - Tamper Resistant - Leviton LKOUT-40
Length: 2.74 in.
Height: 0.67 in.

Decorator Wall Plate - Screwless
White - 2 Gang - Lutron Claro CW-2-WH
Family: Claro
Color: White
Gangs: 2
Case Quantity: 1

Wall Plates
Wall plates give your room a clean, finished look unlike any other lighting accessory. Whether you need a switch plate with one gang or up to six gangs, 1000Bulbs.com has what you're searching for. Choose from toggle light switch covers to covers for paddle switches. Standard screw-in wall plates are available, as are wall plates with the screws hidden from sight and snap-on covers. Whichever type of wall plate you're looking for, there are a variety of colors available to match your interior decor. Find all your switch plate needs at 1000Bulbs.com, where you'll receive the best customer service and discover the largest inventory of lighting fixtures and accessories at the lowest prices.