Light Fixture Accessories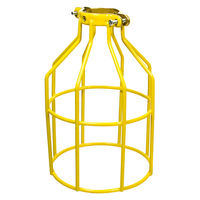 Metal Lamp Guard
Yellow - Replacement Cage
Color: Yellow
Made in USA: Yes
Length: 7.25 in.
Diameter: 4.5 in.
Case Quantity: 20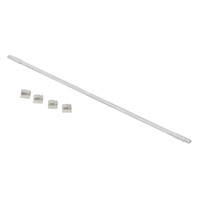 Nuvo 63-305 - 12 in. - 2-Plug Connecting Cable
For Nuvo Plug-and-Play LED Light Bars - Includes Mounting Cips
Use With: Nuvo Plug-and-Play LED Lightbar
Length: 14.25 in.
Diameter: 0.25 in.
Warranty: 1 Year
Case Quantity: 12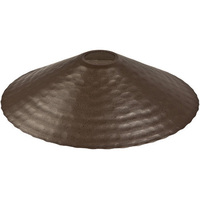 8 in. - Bistro Decor Shade - Bronze
Hammered - Aluminum - Snap-On Shade for Medium Base Patio Light Stringers
Finish: Hammered Bronze
Mounting: Snap On to E26 Socket
Material: Aluminum
Height: 2 in.
Diameter: 8 in.
Weight: 4 oz.
Prismatic Acrylic Lens for Fluorescent High Bay Fixtures
6 Lamp - HBC6T5/HBC6T8
Material: Acrylic, Steel
Lens: Prismatic
Use With: TF-10003, TF-10004, TF-10005, TF-10006
Length: 48.75 in.
Height: 2.28 in.
Width: 17 in.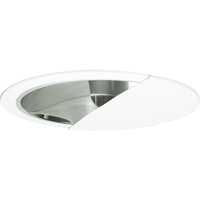 Wall Wash Trim - PLT PTS35C
6 in. - Clear Reflector
Reflector Finish: Specular Clear
Outside Diameter: 7.13 in.
Trim Finish: White
Housing: See Lamp and Housing Guide
Lamp Max: 75W R/PAR30
Case Quantity: 24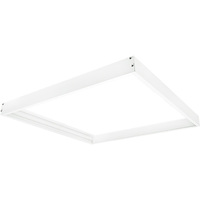 Surface Mount Shroud Kit
For Use with 2x2 GlobaLux RLP and LTF Series Panels - GlobaLux SM-22
Mounting: Ceiling Mount
Length: 24 in.
Width: 24 in.
Depth: 2.4 in.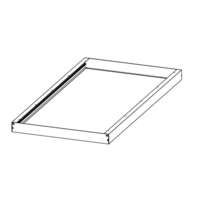 2x4 Surface Mount Kit
For Use with CBT Series Fixtures - Columbia Hubbell CBTSMK24
Mounting: Drywall Ceilings
Length: 47.9 in.
Width: 24 in.
Depth: 2.4 in.