Garden and Growing Accessories

Water Timer
Attaches to Garden Hose - Analog Timer - HydroFarm HGWT
Safety Rating: N/A
Length: 4.33 in.
Height: 7.87 in.
Width: 3.94 in.
Weight: 1 lb.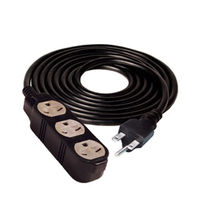 Indoor Extension Cord - 3 Grounded Outlets
25 ft. Cord Length - 15 Amp - 3600 Watt Maximum - Black - Hydrofarm BACDE24025
Wire Gauge: 14 AWG
Voltage: 240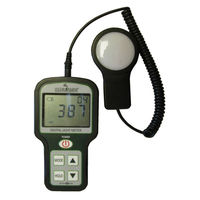 Hydrofarm LG17010 - Digital Light Meter
Range up to 5000 Footcandles or 50,000 Lux - Includes Silicon Cell Battery (Lithium 3V CR2032) - Hydrofarm LG17010
UPC: 638104170109
Safety Rating: N/A
Footcandles: 5,000
Length: 3.38 in.
Height: 6.5 in.
Width: 2 in.
Weight: 0.8 lb.
Garden and Growing Accessories
120 and 240 Volt Extension Cords
We offer 120 and 240 Volt extension cords to help you power your indoor garden. Both voltages are available in 12-foot and 25-foot options.
Light Meters
Our light meters measure light intensity in your grow room. Make sure your plants are getting the right amount of light with any of these high-quality options.