SPT-1 Rated Christmas Light Plugs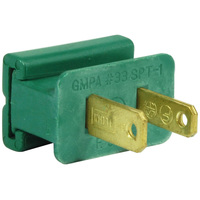 Green - Male Gilbert
Replacement Plug for Commercial Christmas Lights - SPT-1 Rated - 12 Pack
Color: Green
Voltage: 125
Amperage: 10 Amps
Wire Type: SPT-1
Package Quantity: 12
Sold only by the 12 Pack for $11.00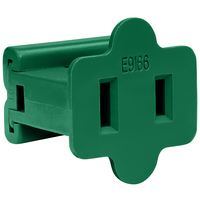 Sold only by the 10 Pack for $10.62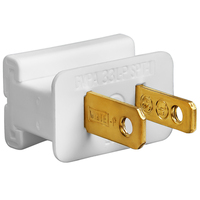 White - Male Gilbert Plug - SPT-1
Replacement Plug for Commercial Christmas Lights - 10 Pack - Christmas Lite Co. - PLUG-10005
Sold only by the 10 Pack for $10.62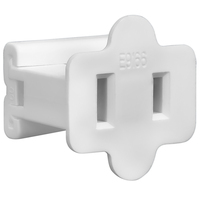 Sold only by the 10 Pack for $10.62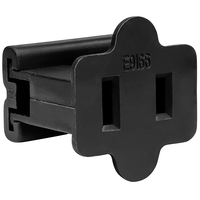 Sold only by the 10 Pack for $10.62


Black - Male Gilbert Plug - SPT-1
Replacement Plug for Commercial Christmas Lights - 10 Pack - Christmas Lite Co. - PLUG-10009
Sold only by the 10 Pack for $10.62


Green - Male Gilbert Plug - SPT-1
Replacement Plug for Commercial Christmas Lights - 10 Pack - Christmas Lite Co. - PLUG-10001
Sold only by the 10 Pack for $10.62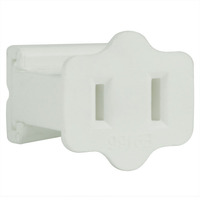 White - Female Gilbert
Replacement Plug for Commercial Christmas Lights - SPT-1 Rated
Color: White
Voltage: 125
Amperage: 10 Amps
Wire Type: SPT-1
Package Quantity: 1


Black - Female Gilbert
Replacement Plug for Commercial Christmas Lights - SPT-1 Rated
Color: Black
Voltage: 125
Amperage: 10 Amps
Wire Type: SPT-1
Package Quantity: 1

SPT-1 Rated Christmas Light Plugs
If you're looking to add or replace existing plugs on your festive lighting to your home or office during the holiday season, SPT-1 rated Christmas light plugs are an excellent choice. These plugs are typically rated for outdoor use, so you can use them to create stunning outdoor displays that will brighten up your neighborhood.
SPT-1 Christmas light plugs are made with a protective PVC coating, making them durable and long-lasting. They are also very affordable, which makes them a great option for DIY enthusiasts who want to create their own custom light strings.
When using SPT-1 rated Christmas light plugs, it's important to follow manufacturer instructions and safety guidelines to ensure that your displays are safe and secure. Be sure to use outdoor-rated SPT-1 wire and avoid overloading your circuits. With a little planning and attention to safety, you can create beautiful and memorable holiday displays that will delight your family, friends, and neighbors.