SPT-2 Rated Christmas Light Plugs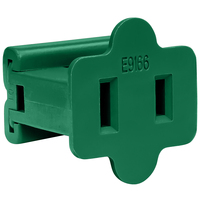 Sold only by the 10 Pack for $11.30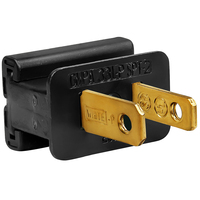 Black - Male Gilbert Plug - SPT-2
Replacement Plug for Commercial Christmas Lights - 10 Pack - Christmas Lite Co. - PLUG-10011
Sold only by the 10 Pack for $11.30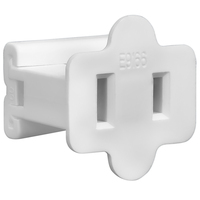 Sold only by the 10 Pack for $11.30


White - Male Gilbert Plug - SPT-2
Replacement Plug for Commercial Christmas Lights - 10 Pack - Christmas Lite Co. - PLUG-10007
Sold only by the 10 Pack for $11.30


Black - Female Gilbert Plug - SPT-2
Replacement Plug for Commercial Christmas Lights - 10 Pack - Christmas Lite Co. - PLUG-10012
Sold only by the 10 Pack for $11.30


Brown - Male Gilbert Plug - SPT-2
Replacement Plug for Commercial Christmas Lights - Satco 90695

Discount Available!


Brown - Female Gilbert Plug - SPT-2
Replacement Plug for Commercial Christmas Lights - Satco 80-2519
Color: Brown
Voltage: 125
Amperage: 6 Amps
Wire Type: SPT-2
Package Quantity: 1

Discount Available!

SPT-2 Rated Christmas Light Plugs
Looking for a safe and reliable way to add some sparkle and charm to your Christmas decor? Check out our SPT-2 rated Christmas light plugs! Made with high-quality materials and superior insulation, these plugs offer worry-free holiday lighting for your home or business.
Whether you're creating a custom stringer with SPT-2 bulk wire or replacing broken or worn out plugs, SPT-2 rated Christmas light plugs are the perfect choice. They're easy to install, capable of handling heavy loads and extended use without overheating, and ideal for DIY projects and repairs. So why wait? Invest in top-quality SPT-2 rated Christmas light plugs today and add a touch of magic to your holiday season!