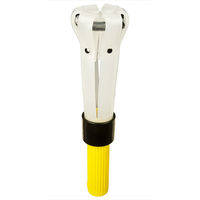 Bulb Changer Head - A or PS Shaped Incandescent Lamps
Satco S700101
Safety Rating: N/A
Sold Separately: Extension Pole
Use With: A or PS Shaped Incandescent Lamps
Length: 8.75 in.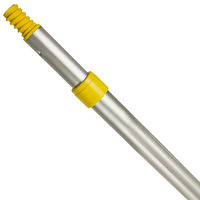 6-12 ft. - Bulb Changer Aluminum Extension Pole
Residential Grade - Satco S709272
Safety Rating: N/A
Material: Aluminum

8-16 ft. - Bulb Changer Alumiglass Extension Pole
Professional Grade - Satco S706516
Safety Rating: N/A
Material: Aluminum, Fiberglass
Specialty Items
Find useful, convenient and high-quality products in this selection of specialty lighting. Whether you're in need of a new flashlight or a battery-operated lantern, we have it all. Keep the bugs at bay with fly and insect-control solutions, designed to capture pesky insects and keep them from ruining your day. When the power goes out or you're outside in the dark, stay safe with a lantern, flashlight or safety glow-light stick. We also carry recycling kits for fluorescent lighting, lamp ballasts, HID, computer electronics and batteries. With so many great products to choose from, why shop anywhere else for your lighting needs?